[et_pb_section admin_label="section" transparent_background="off" background_color="#eeeeee" allow_player_pause="off" inner_shadow="off" parallax="off" parallax_method="off" padding_mobile="off" make_fullwidth="off" use_custom_width="off" width_unit="on" make_equal="off" use_custom_gutter="off"][et_pb_row admin_label="row"][et_pb_column type="2_3″][et_pb_post_title admin_label="Post Title" title="on" meta="off" author="on" date="on" categories="on" comments="on" featured_image="off" featured_placement="below" parallax_effect="on" parallax_method="on" text_orientation="left" text_color="dark" text_background="off" text_bg_color="rgba(255,255,255,0.9)" module_bg_color="rgba(255,255,255,0)" title_all_caps="off" use_border_color="off" border_color="#ffffff" border_style="solid"] [/et_pb_post_title][et_pb_text admin_label="Text" background_layout="light" text_orientation="left" use_border_color="off" border_color="#ffffff" border_style="solid"]
Operam is a Latin word for collaborate. Collaborative Healthcare keeps you and your family at the center of your care by helping you collaborate productively with your doctors and other caregivers to assure that you are getting the care you need.
Collaboration Importance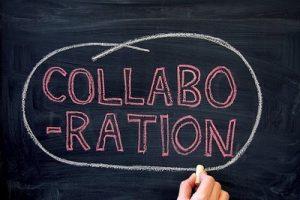 We recognize the critical importance of the healing relationship between doctor and patient, and how the growing complexity in medical science, technology and financing can interfere with that relationship.  We believe that only robust collaboration with your doctors can help to keep the relationship strong.
Collaborative care begins by listening to each other.  We help your doctor listen by assuring that you effectively organize and present your health story, and we help you listen by organizing, translating and interpreting the information your doctor gives to you.  Next we help you and your doctor use strong scientific and logical reasoning to analyze the risks, benefits, alternatives and unknowns of your diagnostic and medical treatment plans.  Your care will be at the highest level , and fit your individual story, and your individual needs, goals and values.
Collaboration Objective
The goal of collaborative healthcare is to enable you and your doctor to efficiently and effectively make the right diagnosis, and design the right treatment plans for you.  By engaging you to understand better and share fully in your own or your family's medical decisions, collaborative healthcare helps you assure those decisions are the right ones for you or your family, and that they will lead to the highest quality, safest possible care.
Contact us to learn more.
[/et_pb_text][/et_pb_column][et_pb_column type="1_3″][et_pb_circle_counter admin_label="Circle Counter" title="Target For Success" number="100″ percent_sign="on" background_layout="light" bar_bg_color="#ba974e" title_font_size="24″ title_text_color="#829955″] [/et_pb_circle_counter][et_pb_blurb admin_label="Blurb" global_module="125″ saved_tabs="all" title="Our mission is to enhance health and healing by improving collaborative relationships within the healthcare system." url_new_window="off" use_icon="off" icon_color="#ba974e" use_circle="off" circle_color="#ba974e" use_circle_border="off" circle_border_color="#ba974e" icon_placement="top" animation="top" background_layout="light" text_orientation="center" use_icon_font_size="off" header_line_height="1.5em" background_color="#ffffff" use_border_color="on" border_color="#cccccc" border_style="solid" custom_padding="15px|15px|15px|15px" custom_padding_last_edited="off|desktop"] [/et_pb_blurb][et_pb_button admin_label="Button" global_module="101″ saved_tabs="all" button_url="http://operamhealthcare.com/contact-us" url_new_window="off" button_text="Contact Us" button_alignment="center" background_layout="light" custom_button="on" button_text_size="32″ button_letter_spacing="1″ button_font="Montserrat||||" button_use_icon="on" button_icon="%%264%%" button_icon_placement="left" button_on_hover="off" button_letter_spacing_hover="1″] [/et_pb_button][/et_pb_column][/et_pb_row][/et_pb_section]